Last Updated on October 1, 2022
Few can argue with the impressive beauty of wearing a luxury diamond engagement ring.
With carefully cut diamonds, elegant designs, and high-end materials, the perfect engagement ring can be found at two of the most popular engagement retailers: James Allen and Tiffany & Co.
Who Are James Allen and Tiffany?
James Allen and Tiffany & Co. are two well known jewelry retailers who specialize in luxury engagement rings.
With a commitment to providing customers with high-end quality diamonds and gemstones, both James Allen and Tiffany & Co. have created spotless reputations within the diamond industry.
Tiffany & Co: Celebrating Love In All Its Forms
Tiffany & Co. is a leading luxury engagement retailer with 326 stores throughout America.
Since 1886, Tiffany has provided customers with top-of-the-line engagement and wedding rings, while boasting diamonds that are "brighter and more vibrant" than its competitors.
With diamonds ranging anywhere from $21,200-$215,000, Tiffany provides a truly luxurious engagement experience for customers with large budgets and expensive taste.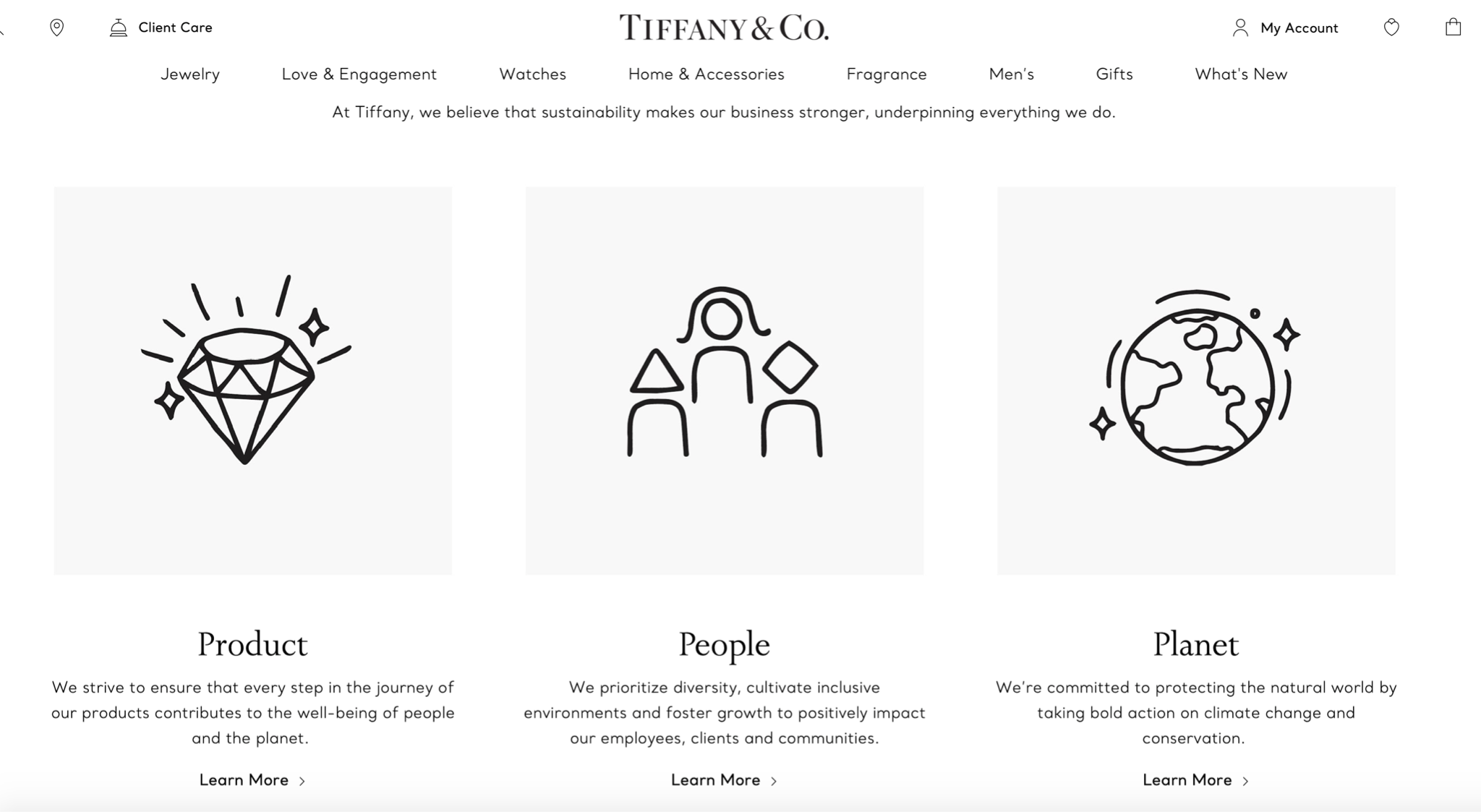 Aside from their extravagant diamond collection and upscale pricing, Tiffany is a leader in diamond traceability. Tiffany sells responsibility sourced diamonds that are expertly crafted by their in-house diamond experts, making an engagement ring from Tiffany an exceptionally lavish gift from the heart.
James Allen: A Completely Custom Engagement Ring
With over 200,000+ diamond options, James Allen is the leader in custom engagement rings. Operating solely online, James Allen has done away with traditional brick-and-mortar retail spaces while passing the savings onto their customers.
With their user-friendly website, immense collection of Conflict-Free natural and lab grown diamonds, and large selection of settings and metal band options, James Allen allows customers a truly unique opportunity to create a customized engagement ring at a fraction of the price of traditional jewelers.
Without sacrificing luxury materials or sustainability, James Allen's commitment to affordability and inventory is tough to beat.
The Products
When it comes to diamond engagement and wedding rings, James Allen and Tiffany & Co. offer a large collection of unique and timeless designs guaranteed to turn heads.
Tiffany & Co: Classic Elegance
Priding itself on being "unlike any other," Tiffany & Co. offers a timeless collection of engagement rings that feature just 0.04% of the world's gem-grade diamonds supplied by the most reputable vendors.
A Tiffany customer can expect to purchase a classically elegant engagement ring that will stand the test of time. With four metal options to select from, including gold, rose gold, titanium, and platinum, as well as pink and yellow diamond options, customers will feel like royalty wearing an engagement or wedding ring from Tiffany.
Additionally, Tiffany offers 8 different diamond shape options, including:
Princess
Oval
Pear
"Tiffany True Cut"
Tiffany also boasts a large selection of designer rings, including the Tiffany True, Tiffany Novo, and Tiffany Harmony collections that feature high-end designer rings at a premium price.
James Allen: Crafted From The Heart
Because James Allen offers an array of options for designing the perfect engagement ring, customers can create a truly one-of-a-kind engagement ring that's crafted straight from the heart.
A James Allen customer can choose from some of the most popular ring styles, including side-stone, halo, and tension, as well as 10 different diamond shapes, including cushion, emerald, and radiant starting at $200.
James Allen also offers an impressive selection of metal options, including:
White gold (14k and 18k)
Yellow gold (14k and 18k)
Rose Gold
Platinum
For those looking for a more conventional option, James Allen offers designer collections from five high-end luxury brands, including Martin Flyer and Danhov.
The Shopping Experience
Both James Allen and Tiffany & Co. offer customers a luxury engagement experience with their unique collections of diamond rings. While James Allen has revolutionized the way customers shop for an engagement ring, Tiffany has held strong using the traditional brick-and-mortar strategy.
Tiffany & Co Experience
Shopping with Tiffany & Co. is a luxurious experience. With 326 stores spread across the United States, as well as a robust online catalogue and virtual shopping appointments available upon request, Tiffany allows customers to shop some of the world's rarest diamonds in a variety of ways.
A Tiffany customer can browse the extensive collection of diamond engagement and wedding rings online through a variety of filters, including diamond shape, gemstone, and design collection.
Each elegant ring offers the customer an opportunity to view the diamond through a high-quality photograph. Customers can continue to refine their search based on additional criteria, such as diamond color, clarity, and carat.
After selecting the perfect engagement ring, the customer will contact a Tiffany Diamond Expert to complete their purchase.
Customers can make a full payment, or choose to enroll in the Tiffany Select Finance program that includes interest-free financing for customers within the United States.
Once payment has been taken, Tiffany will ship the ring directly to the customer's home in an iconic Tiffany Blue Box and bag, along with the Tiffany lifetime warranty that includes cleaning and repairs.
If a customer changes their mind, Tiffany will exchange the ring within 30-days of purchase.
James Allen Experience
The James Allen shopping experience is truly unique. With sales completely online and a fleet of highly skilled customer service specialists available around the clock, James Allen has created a revolutionary new way to shop for the perfect engagement ring.
A James Allen customer will begin their search for the perfect engagement ring by following a simple three-step process that allows them to customize their ring from start to finish.
The customer will begin the process by selecting their desired natural or lab grown diamond and shape. After choosing the perfect diamond, a customer will choose a setting and metal option that fits their budget.
After selecting the diamond, setting, and band, the customer will review the order and select a payment method.
Customers can choose to make a full payment, or enroll in one of the James Allen payment plans, such as the James Allen 6 month no-interest or 24 month payment plans.
Customers can also receive a 1.5% discount for payments made via wire transfer.
James Allen completes the shopping experience by shipping the ring via FedEx Priority Overnight or FedEx Two Day Saver directly to the customer's home, complete with the James Allen lifetime warranty and 30-day money back guarantee.
The Final Verdict
Both James Allen and Tiffany & Co. offer customers high-end engagement and wedding rings that are guaranteed to turn heads and catch eyes.
With their attention to detail, timeless design, and reputable name, it's easy to see why so many people fall in love with the classic elegance of a Tiffany engagement ring. But with so many customizable options and unbeatable warranty, James Allen is a tough act to beat.
Customers of all budgets will fall in love with the large collection at James Allen and enjoy creating a completely custom engagement ring perfect for their big day.
With fashionable diamond shapes, popular settings, and pricing anyone can afford, James Allen has reshaped the way customers purchase the ring of their dreams.