Last Updated on August 11, 2022
Perbelle is a skin care company that produces several skin products, including the famous Perbelle CC Cream, which is a dark spot treatment that is supposed to help with discoloration and blemishes.
But are you one of the many who are wondering who owns Perbelle Cosmetics? If you are, then you have come to the right place because we are about to take a look at the company and its important key facts.
Who Owns Perbelle Cosmetics?
According to CheckID the firm is managed by an Israeli private company. Perbelle Cosmetics Global Ltd, located in Tel Aviv, Israel.
They are a relatively new skin care and cosmetics business with only a few products in their range. Formed in 2020, they are a small but growing skincare brand with just a handful of items.
Is Perbelle FDA Approved?
Unfortunately, it isn't FDA-approved, so it won't be found in sunscreens from the United States. It's not because it's bad; rather, because newer sunscreen chemicals are unable to obtain approval under US standards. It is, however, available all over Europe, Australia and Asia.
Is Perbelle Cosmetics Tested on Animals?
Perbelle Cosmetics do not conduct animal testing during any part of the manufacturing process. They do not buy supplies from any third party vendor who conducts animal testing.
They do not have others test their items on animals on their behalf. They do not market their goods in countries that demand animal testing (e.g., mainland China).
Where to Buy Perbelle Products?
Perbelle Cosmetics' official website and eBay are two excellent locations to purchase Perbelle products. There may be additional retailers that sell it as well. The pricing of Perbelle products can vary significantly.
What Actually Is Perbelle CC Cream?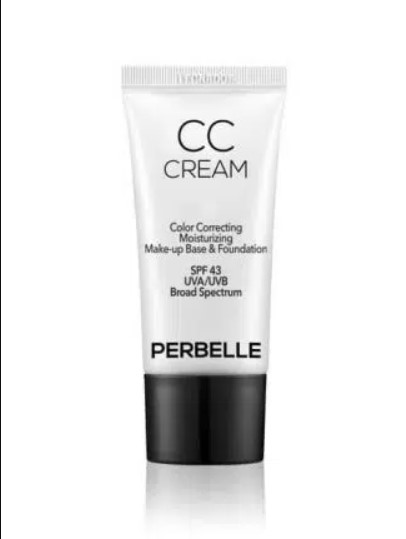 The Belle CC Cream is a color-correcting cream that may even out your complexion. It may also reduce redness and other skin blemishes. One cream works for every tone, according to the manufacturer, because it adjusts itself to your unique tone.
Perbelle CC Cream may serve as a solid foundation for cosmetics. The product also contains anti-aging ingredients that minimize wrinkles, creases, and dark spots. Perbelle CC Cream has an SPF of 43, making it both a sunscreen and an anti-aging product.
Does Perbelle Cosmetics Offer Refund?
Perbelle Cosmetics does not provide free trials, but all goods come with a 30-day money back guarantee if you are dissatisfied. They accept only unused and partially opened items in their original packaging, and they charge a $9 processing fee that will be deducted from your refund.
What Consumers Say About Perbelle Cosmetics?
There were a few Perbelle CC Cream video reviews on the official website, but we couldn't find any additional information about it. The testimonies of Perbelle Cosmetics were good, with most users claiming to have gained excellent moisturizing, toning, and anti-aging benefits as a result of their use.
The Perbelle CC Cream reviews, unfortunately, were only available on the brand's official website. We don't have any third-party verification since we haven't received any complaints about the Perbelle CC Cream.
Where Is Perbelle Shipped From?
The innovative CC Cream is manufactured in Korea and distributed from within the United States.
Is It Possible That Perbelle CC Cream Has Unpleasant Side Effects?
Some individuals may find the lengthy ingredient list off-putting due to their dietary restrictions. Active components such as Hyaluronic Acid, Adenosine, and Niacinamide reduce redness, sallow skin, dullness, and irritation.
This cream may help conceal flaws while also providing an even and beautiful complexion in addition to giving a natural look and medium coverage. CC creams are ideal for busy people who want to multitask or get out the door quicker.
What Sets Perbelle Cosmetics Apart From the Competition?
They have 100 percent vegan and cruelty-free items, which is a rarity among businesses. They also have a solid return policy, and their prices are on the lower end for similar products. These offerings make Perbelle an attractive choice, particularly for ethical shoppers.
They also make Perbelle CC Cream, a hydrating product that may help to even out skin tone and repair color on the face. It's also an anti-aging stuff that can firm the skin and smooth wrinkles and lines while eliminating dark spots and hyperpigmentation. This cream is very cost-effective too.